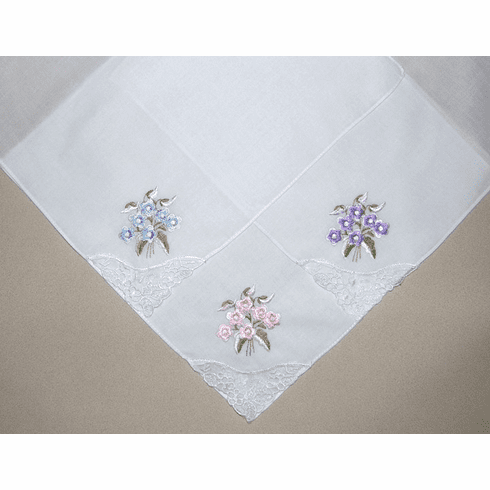 Embroidered Floral Lace Corner Ladies' Handkerchief Blue, Pink, Lavender
Embroidered Floral Lace Corner Ladies' Handkerchief
100% cotton white Ladies Handkerchiefs with Lace and beautifully embroidered flowers in one corner.
Available in Pink, Blue or Lavender
Measures 11 inches by 11 inches.
What are the available Fonts & Thread Colors, click here...
FONTS AND THREAD COLORS
Embroidery Design, click here...
EMBROIDERY DESIGNS
Need a gift box, click here....
HANDKERCHIEF BOXES